About I AM KITCHEN Amazon Affiliate Website.
I AM KITCHEN is an Amazon Affiliate website. Our niche is Kitchen Products like Air Fryer, blenders, and Kitchen Knives. Our target is to research and provide good quality kitchen products like Air Fryers, Knives, and Blenders to our visitors. We do perfect research on a particular product before writing a review on it. We provide High-Quality Buyer Guides of our Products in a very Effective and Simple way.
The commercial or buying articles are frequently interlinked with our information articles. For this reason, visitors or our clients can buy a product without any hesitation and do any additional research. Our goal is to target more specific niche-based products.  As we want to present ourselves as a Quality Brand. From the past to the future we will only Affiliate Amazon products on our website.
Besides, we do organic marketing and Search Engine Optimization for generating traffic, clicks, and sales. We don't use any Paid Marketing Services to boost our Amazon Sales on this Website.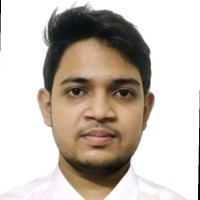 I am Koushik Ahmed Turjo. Now, I am Studying at the Bangladesh University of Textiles (BUTEX). Also, I am The Founder and CEO of IAMKITCHEN. I have built this site for doing Affiliation of Amazon Products. Because I have an interest in writing kitchen products and basic guidelines for the visitors. Also, I am a Content Writer and a Full-Time SEO Expert.
As well as, I am working as an SEO Expert and Content Writer on Legiit.com and Fiverr. And, I have completed more than 20 orders. Also, got a 5-star rating on all of them. My future plan is to grow IamKitchen.com. And I want to make a decent amount of money from this affiliate website. On this site, I have chosen three types of products or niches. They are Knives – especially Kitchen Knives. Air Fryers – Most Budget-Friendly and Blenders.
About Ilias Sami – The Developer and CO-Founder of IAMKITCHEN
I am Ilias Sami, working as a Digital Marketing Specialist, SEO Expert, and Full-Time Professional Content Writer.
Ilias Sami (In Bengali: ইলিয়াস সামি; Birthday: 29th October 2002, in Kushtia Sadar, Bangladesh) is a Professional Digital Marketer and SEO Expert from Bangladesh. Now, he is working with Local Clients and Clients from Fiverr and Legiit.com.
Also, check out The Full Details of Ilias Sami
Everyone, take my cordial greetings. This is Ilias Sami from Dhaka Polytechnic Institute – Department of Computer Science and Technology.
From the very beginning, I was so much interested in Technology. Also in, Science and Computers. My parents helped me on this long journey.
On October 29, 2011, when I was a Grade 1 student my Father – Imrul Kayes Brought a Desktop PC for me. And I was lucky that it was my Birthday Gift from him.
Before that, I was admitted to a Computer Training center for getting enough knowledge about computers. I learned computer basic operations, applications, games, and some other kinds of stuff.
My interest in computer technology and getting proper knowledge about what is happening in the core section of a computer system was growing in my mind from that time.
Over the years, I have learned new things. I Gained Knowledge about New techs, computers, smartphones, android systems, websites, and other things. At that time, Googling and researching new Data was my main Job.
What is Ilias Sami Doing Now?
You will be Glad To Know that, I am a Student at Creative IT Institute. I have completed my Digital Marketing Course from Creative IT. My batch number is DM-2111.
Now I'm working as a Digital Marketing Specialist and SEO Expert at Different Market Places like Fiverr, Legiit, Kwork, and others. Also, I am working as a Full-Time SEO Team Leader and Content Marketer at আলাদা বই, Alada Bazar, alglimited.com and Dollarxbd
Also, I am the Founder of theofficeproduct.com, homecleancare.com, and muktokosh.com – মুক্ত কোষ. I have successfully completed more than 50 orders in those marketplaces and have more than 33 – Five Star Ratings from Clients.
Also, I am the Assistant Polytechnic Team Manager at ICT Olympiad Bangladesh. Now, I am working as a Full-Time SEO Expert as well as holding the place of CO-Founder of I am Kitchen. I think I (Ilias Sami) and the Owner Koushik Ahmed Turjo together can stand out in the Kitchen Product Affiliation Blog successfully!
Thanks for knowing about me.
Regards,
Ilias Sami
Guys, Thanks for reading.